Material: Nitrile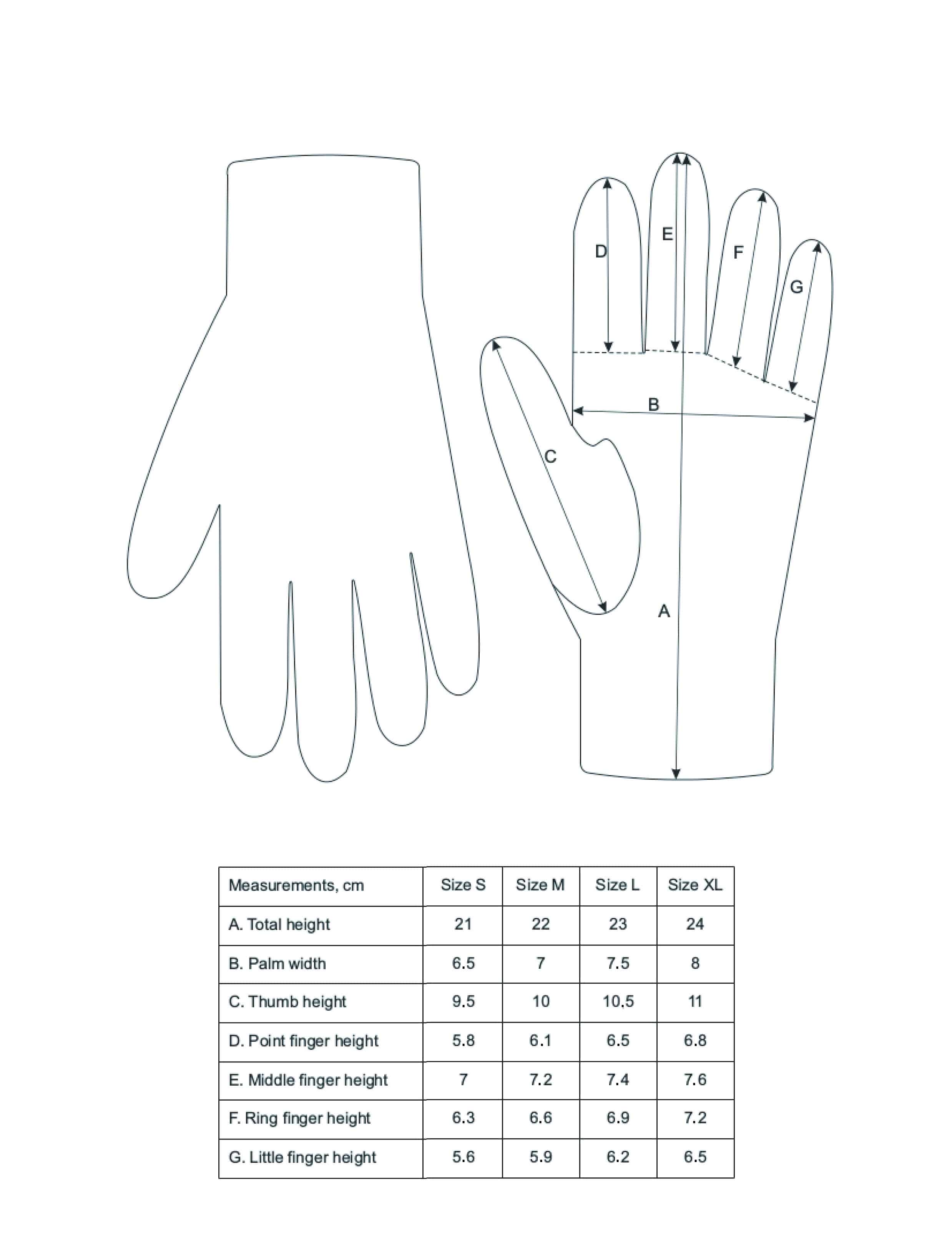 Directions: 
Donning: Hold glove by the bead with one hand. Align the glove thumb with your other hand thumb and slide your hand into the glove, one finger into each glove finger. Pull by the glove palm to a get a good fit. Don the other glove by the same procedure; Doffing:Hold glove bead and pull toward the finger until the glove come off.
Gloves polluted by blood or other organic fluids must be immediately removed as medical waste. In case of pricking or tearing, user should immediately change gloves.
Notes:
Storage:Store in a cool and dry place. Opened boxes should be kept away from fluorescent and sunlight. Ideally stored in dry conditions in its original package. When stored as recommended, the gloves will not suffer any changes in chemical properties for up to three years from date of manufacture. Service life cannot be specified and depends on application and responsibility of user to ascertain suitability of the glove for its intended use.
For Single Use only. If re-used, the risk of contamination and infection increases due to improper cleaning processes; and increased risk of holes and tear during re-use due to weakening of gloves by cleaning processes.
Punctures or tears may occur after donning. Inspect each glove after donning, and immediately discontinue use if found damaged.
In case of feeling looseness on fingers, user should change gloves.